Plants for Sale at the Wildlife Centre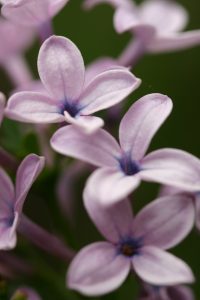 With the weather finally turned, it's time to get into the garden!
The Gibsons Wildlife Rehabilitation Centre has an ongoing sale of plants (as long as supplies last). There are shade plants, rockery plants, strawberry plants, raspberry canes, veggies, hollyhocks, and numerous other perennials.
Just choose your plant and make a donation of your choice in the designated box.
The Centre is located on 1211 Carmen Road, Gibsons. See our contact page for a map to the location.
Fundraiser for New Building: Update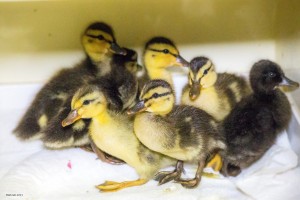 "After a few months of working at Gibsons Wildlife Rehab Centre in 2016, it became obvious to me that the Centre really needed a dedicated building from which to operate. The Centre has been run from the home and property of Irene and Clint Davy for over 30 years and by having a separate building, they would be able to finally have some privacy, whilst continuing their amazing work.
We started an online fundraising campaign in early October 2016, with a rather ambitious goal of raising $25,000.00 by the end of 2016. If our campaign was successful, we planned to buy a used commercial trailer and adapt it to our needs.
We were astonished at the incredible response by our community – as weeks went by, the money donated kept rising! We were helped enormously by wonderful articles in both local newspapers, the Coast Reporter and The Local, as well as by Gibsons Copy Shop who donated posters that we displayed in many of our local businesses. By the time our campaign came to an official end in early January 2017, we had raised an amazing $34,395.00 from 163 donors – well over our initial goal!"
Jane Orrom
"For the past two months we have been working hard to finalize plans for a trailer, and hope to purchase it in the next few weeks. Once delivered and installed, we will still need to hook up to potable water, sewer and electricity as well as equipping the interior with cages for the birds and small mammals, kitchen appliances, counters, storage units, bathroom fixtures, etc.
With the help of the Sunshine Coast Community Forest, we are hoping to receive a grant from the Municipality of Sechelt towards the purchase of the trailer.
We still need the donated assistance of carpenters, plumbers, electricians, and other able-bodied individuals to help set up the trailer, prepare the ground, build the deck, and in general put it all together. Please contact us if you can help at 604-886-4989."
Don Kernan
About the Wildlife Centre
Gibsons Wildlife Rehabilitation Centre is a non-profit, registered society, that admits into care wild birds and small mammals which are in distress. Each year we receive hundreds of calls on behalf of injured and orphaned wildlife. We provide for the animal's every need including feeding, watering, daily cleaning and medicating (if necessary).
Treatment may be as simple as providing proper food, water and warmth to an orphaned fledgling until it is old enough to be released to the wild, or as complex as an operation by a veterinarian to implant a pin in a broken bone.
Some species of birds will not eat on their own in captivity and must be hand-fed. Others may be too sick to eat and are tube-fed.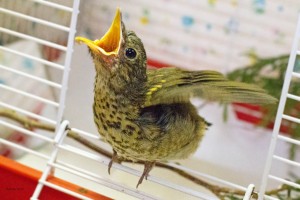 Fledglings and nestlings require feeding every 20 minutes to every hour, depending on the species and age of the bird (or animal). It may take several weeks or even months of care to prepare an animal or bird for a second chance in its natural habitat. All this must be done without destroying the animal's basic fear of humans, for, once on its own again, its life may depend on that natural fear.
Gibsons Wildlife Rehabilitation Centre has permits from the Canadian Wildlife Service and the Ministry of Water, Land and Air Protection to care for sick, orphaned, injured, oiled or stressed migratory and resident birds or small mammals, but we receive no government funding.
Along with birds of prey and other uncommon birds, Gibsons Wildlife Rehabilitation Centre takes into care song birds and species such as crows and pigeons, as we believe all wildlife is worthy of the best care we can give it. The rehabilitation of wild creatures from hummingbirds to Great Blue Herons, or bats to raccoons means special housing, diets and care. This is very costly and time-consuming work.
Each day humans are taking more and more from wildlife. Help us give something back.
Today, more than ever, wildlife has to endure loss of habitat (not just clear-cutting forests, but clearing of bush, shrubs and trees in backyards), pollution and human encroachment (including pet cats), all of which is having a negative effect on wildlife populations.
Each day humans are taking more and more from wildlife. We, at Gibsons Wildlife Rehabilitation Centre, are trying to do our part in giving something back. Please help us with this task.